| | |
| --- | --- |
| | Welcome to Weather Wiz Kids®. I'm meteorologist Crystal Wicker. I designed this website especially for kids to allow them to learn more about the fascinating world of weather. It's also a wonderful educational website for teachers and parents to give them the right tools to explain the different types of weather to children. |
Meteorology - The science that deals with the phenomena of the atmosphere, especially weather and weather conditions.

________________________________________________________________

WEATHER HEADLINES

Get Pink & Yellow Bug Catcher Kits for $3.99 each just in time for Easter! This offer is only valid on these two colors! Click Here and order yours today before this deal expires!
Be sure to always have survival kits in your home and car.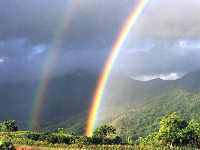 If you're a fan of Weather Wiz Kids, then check out my other website, ExploringWeather.com.